How does a rental work?
Use our contact form and we will get in touch with you for a residential or commercial installation of Holiday decorations. Design, spatial requirement, and pricing are all necessary components of choosing the perfect Holiday theme for your home or office. All the elements needed (except the presents) are provided by Occasional Magic. Included are lights, artificial tree, tree skirt and ornaments. We also will take the tree and decorations down and remove them after the holidays. The answer for those who are so busy during the holidays they are unable to decorate their home or office the way they would like or used to do.
Traditional, Creative, Fun
Vintage Collections
Our collections of vintage ornaments and decorations are extensive and available for rent.
Tablescapes
Magic happens at Halloween as well, we offer fanciful or scary tablescapes for your Spooky holiday.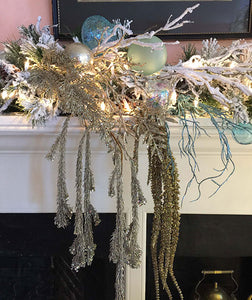 Mantels
When planning a Christmas Installation, a mantel or other focal point can be included in the overall design.
Innovative Designs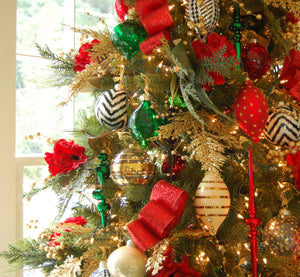 Madison Avenue Modern
Who doesn't love mid century modern. Retro is in and so is this delightfully mix of black, ivory, red and green ornaments. Add a few zebra stripes, some polka dots for the "wow" factor.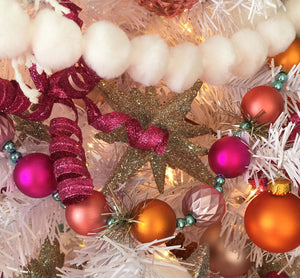 So Not Red and Green
Bright modern colors like orange and hot pink are not the first colors that come to mind for Christmas decor. But what a fun tree, full of color, sparkle and punch!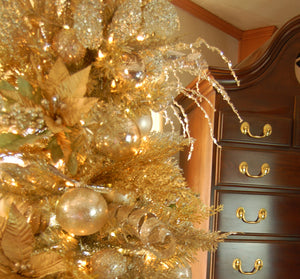 Champagne Anyone?
Silver and gold, the classic combination, make a champagne tinsel tree absolutely magical. Glitter, shine and glamour are the elements that make this tree spectacular.